Whether you are doing some last-minute Eid shopping or picking up the family essentials, you can now ensure your purchases contribute to helping those in need.
International Relief Foundation (IRF) has joined Smile Amazon to give you more opportunities to provide food, shelter and medical care to people suffering.
Now, when you shop online, IRF will receive a donation at no extra cost to you!
What is Smile Amazon?  
Smile Amazon is precisely the same as the usual Amazon marketplace. It has the same products at the same prices from the same sellers – but with one big difference.
When you visit Smile Amazon and make a purchase, the Smile Amazon Foundation will donate 0.5% of your purchase to the charity of your choice.
The Smile Amazon Foundation is a private foundation created and owned by Amazon. The Smile Amazon Foundation donates 0.5% of each Amazon purchase to the charitable organisations selected by the customer as part of the Smile Amazon Programme. Amazon also pays all expenses of the Smile Amazon Foundation; they are not deducted from the donation amount. So, Smile Amazon makes perfect sense for customers like you – they give back when you buy.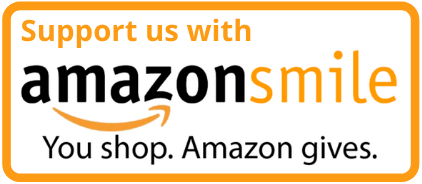 Why you should support IRF on Smile Amazon.
With most of us shopping via our phones and laptops at any time of day and the surge in online shopping during the lockdown, online shopping is a more significant business than ever before.
Amazon is one of the biggest online giants, offering everything from food to stationery to clothes, household appliances, books, tech, Amazon Prime, etc. Most of us have bought items from Amazon in the past or do so regularly. With quick delivery, low prices and massive choice, it's an easy and convenient way to shop.
You shop – they benefit.
Shopping with Smile Amazon is easy, and now you can help International Relief Foundation gain more funds to support those in poverty around the world.
Your purchase can give back funds that can help provide aid to those caught in conflict zones such as Yemen or people suffering famine in Somalia.
No matter how small, every donation helps us keep going on the ground delivering essential aid.
All you have to do is remember to visit Smile Amazon next time you shop online.
Make online shopping better – visit Smile Amazon and choose International Relief Foundation today.