In light of these challenging times, It was an absolute pleasure for the International Relief Foundation (IRF) to attend four-day training at Tarling Road Community Hub in North London entitled: Intergenerational dialogue for social cohesion with Migrant and Refugees in Europe at the end of August 2021.
Initiatives of Change UK organised it in partnership with the Spanish NGO, Foro Abraham, supported by the International Dialogue Centre (KAICIID) – Network for Dialogue and hosted by the Somali Welfare Association (SBWA).
It brought together over twenty participants representing religious leaders, civil society, non-governmental organisations, and academia from different generations, backgrounds, and communities to engage in dialogue and meet local councillors, religious leaders, and heads of civil society organisations.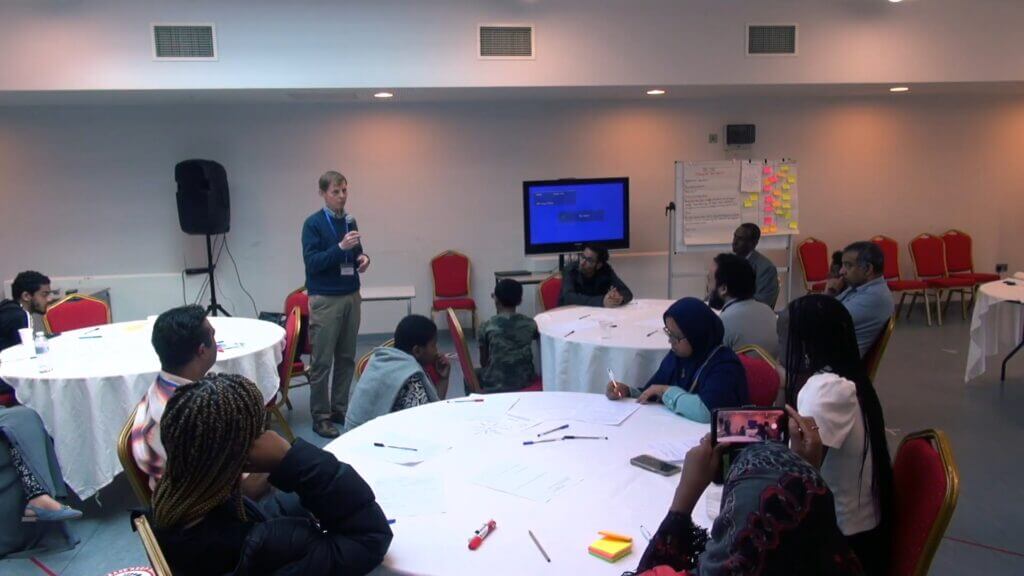 Participants from Afghanistan, Yemen, Somalia, Bangladesh, Indonesia, Nigeria, Egypt and Scotland joined a series of training sessions covering a wide range of topical issues of local, national and global significance. Topics ranged from Migration and Media as well as looking at 'Europe's Migration Challenge and from Integration to Inclusion and Building Back Better Together Interreligious and Intercultural dialogue and 'Inspiring Change Across the Generations'.
The overall aim of the training was to build relationships across generations through dialogue, creativity and music, forge cohesion between migrants and host communities and strengthen relations across religious, political and ideological divides.
Amina Khalid, Head of Sustainable Communities Programme, said in her welcoming remarks: "With so much conflict and disunity in the world, we must double our efforts to work together towards a common humanity. Being a witness to war and conflict first-hand, I have come to understand the importance of building bridges with those who do not share the same value as myself. Let us open our hearts to each other as we spend the next four days together."
The last two days of the training was focused on unlocking the blockages of participation to integration and inclusion and discussing how to inspire change across generations. In an earlier session, one participant from the older generation asked: "how can you integrate and feel included in a community that doesn't accept and respect you?" Another participant said, "we are sometimes treated as second-class citizens, with the media playing a big part."
Participants and the local councillors drew together a comprehensive personal and collective action plan going forward. Many pledged to make a conscious effort to reach out to other communities and create an inclusive society on an individual level. Collectively, councillor members pledged in continuing and double their efforts to engage grassroots through such dialogues.
Both participants and local MP'S said that it was the first time they have seen different communities across the generation, cultures and faith coming together.
Over 60 people, including the participant's family, friends and community members, joined in celebrating the closing ceremony as participants gave moving testimonies and received certificates by Councillors Arjun Mittra and Sarah Conway.