International Relief Foundation was founded in 2011. and registered as a company limited by guarantee on 27 September 2011, we registered with the charity commission in 2015.
It was founded in response to a devastating drought and widespread famine in Somalia in 2011/2012 that killed 260,000 people and affected more than 13 million people across the Horn of Africa.
IRF responded to emergencies such as drought, famine, and poverty in its various forms in Somalia.
Since the 2011s, we have supported the most vulnerable communities, including disadvantaged, marginalized minorities, refugees, and internally displaced persons across Somalia, affected by humanitarian crises, conflicts, and the cycle of poverty to survive, recover and rebuild their lives through humanitarian response activities such as food aid, shelter, education, healthcare and clean water.
We did projects favouring those displaced by conflicts, droughts and floods in some of the many camps in Mogadishu. These projects included food and non-food distribution such as blankets, shelter (tarpaulin), and mosquito nets.
Furthermore, we have also reached many people affected by famine and armed conflict. Areas of intervention include IDP camps in Baidoa, Brava, Marka Afgoye  Jowhar Berdaale and the rest of the Southern regions and closed rural villages along the Shabelle River.
In 2008, we started our first project related to education in the Shangani district of Mogadishu, Somalia (Sharif Qulatein Primary and Secondary School), where we targeted some of the most disadvantaged communities, including orphans. The aim was to help these communities affected by ongoing civil war and tribal conflicts to access quality primary education.
In 2012, we established a project related to health in Hamar Jab-jab district in Mogadishu, Somalia, intending to provide medical treatments and services to the local community.
In 2015, we carried out a restoration project in Marka's main hospitals in the Lower Shabelle Region of Somalia.
In 2016, we carried out another restoration project in Brava's main hospital in the Lower Shabelle Region of Somalia.
Since our beginning, we have endeavoured to reach as many underprivileged and vulnerable people as possible. As the state of the world sadly worsened, we responded by reaching out and offering relief during the most challenging emergencies.
Today, we continue our life-saving work to improve the quality of life of some of the most abandoned nations in the world.
We constantly seek to explore new countries to extend our relief efforts and maximize our assistance. We hope to alleviate as much needless suffering in the world as possible.
International Relief Foundation Timeline
2011
A new charity is born!
International Relief Foundation was born in London. We headed out to Somalia with emergency aid and launched our first education project for the most disadvantaged communities and orphanage.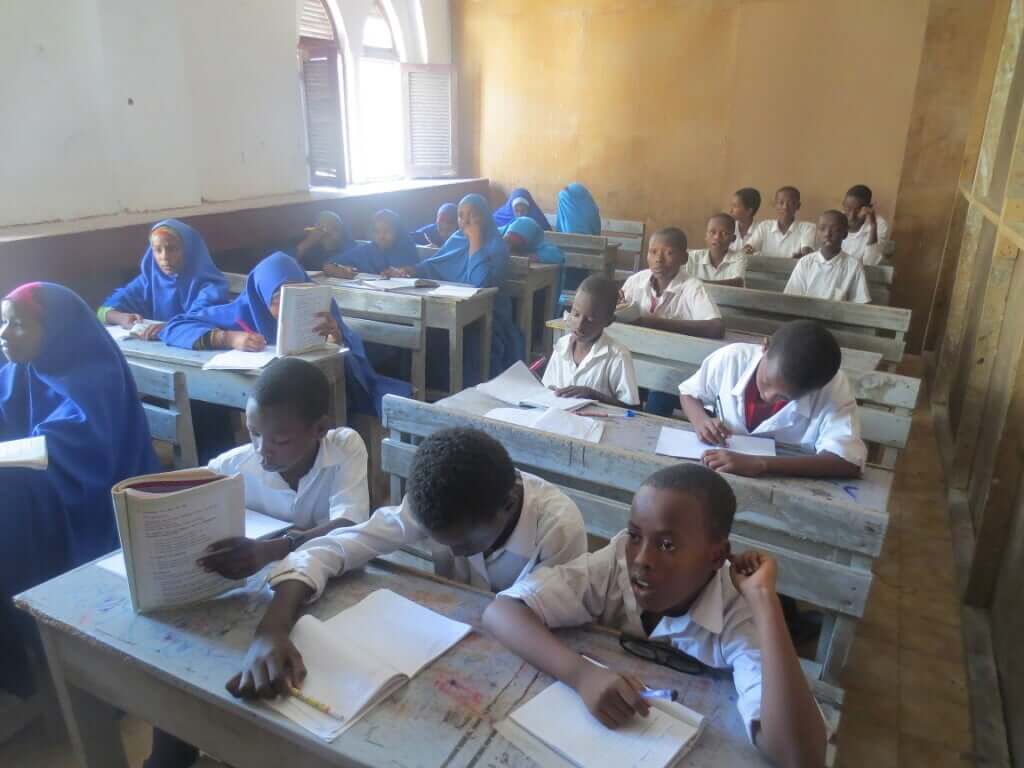 2012
Emergency Relief in Somalia
Years of civil war and regional conflict caused a humanitarian catastrophe as tens of thousands of civilians were driven from their homes to the countryside, leaving them vulnerable and in danger. IRF UK and Somalia immediately provided refugee camps with urgently needed shelter, food and medical supplies, to the worst-affected areas as well as implementing long-term projects including school, health clinic during the Eastern Horn of Africa drought.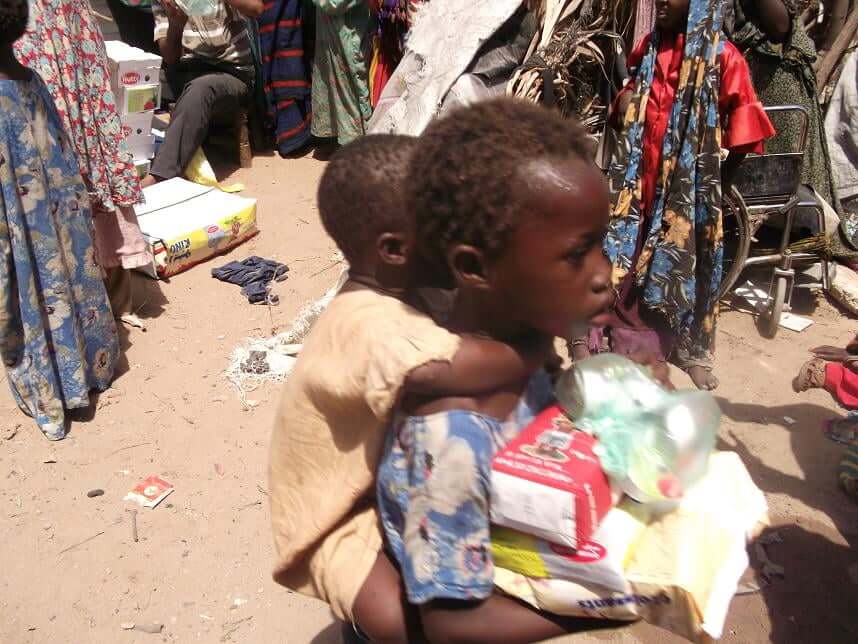 2012
Maternal and Child Health clinic
We established Maternal and Child Health clinic (MCH) providing mothers and infants with the care they need to survive in Mogadishu, Banair Region.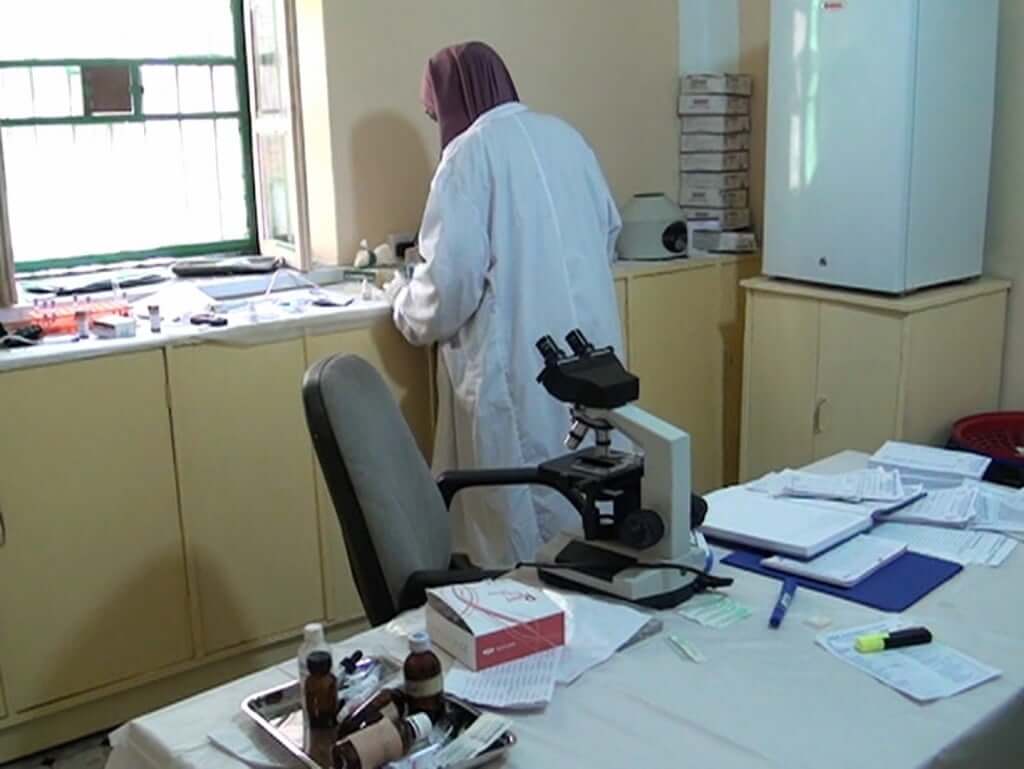 2013
Somalia Droughts
This year another drought hit Somalia. Years of civil war and conflict left millions of Somali families in need of aid to survive. IRF responds by distributing shelter and food to over 2800 people affected by drought, conflict and hunger as well as constructing and rehabilitating Duksi/Madrasa cultural early childhood education to provide hundreds of children to access to cultural education in different refugee camps in Mogadishu.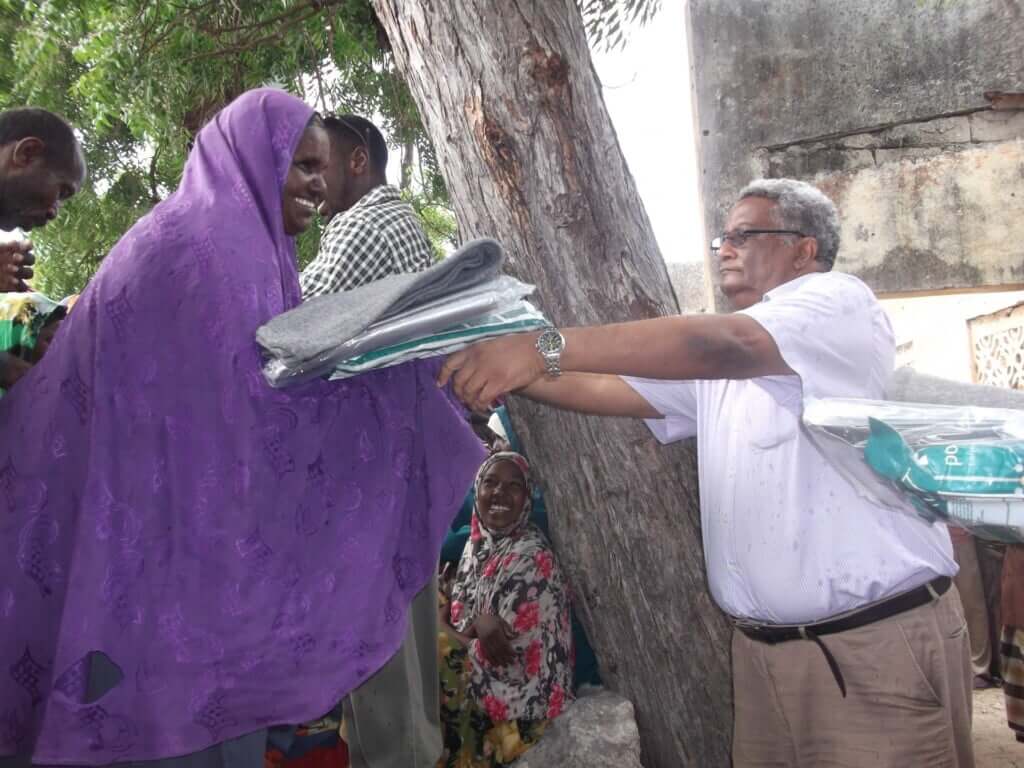 2013
Ramadan Iftar Programme
Ramadan is a special time of year a time when Muslims around the world take a step back from their daily routines and focus on community, charity, fasting and prayer. we distributed food packs for Iftar to more than 3000 people thevmost disadvantage families in Mogadishu and Brava Somalia.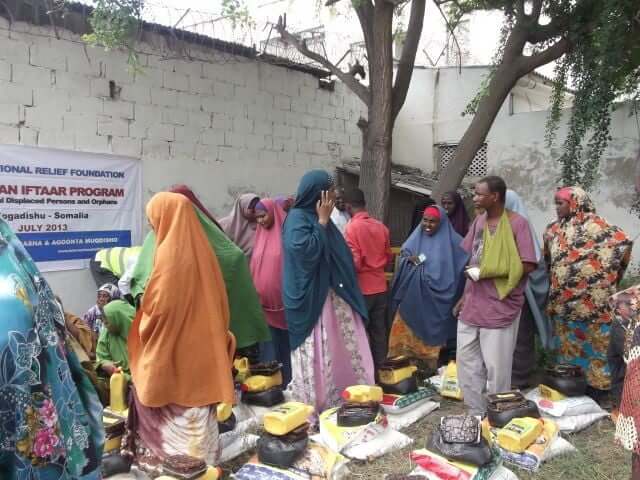 2014
Emergency Relief in Somalia
IRF has delivered 1000 blankets to Baidoa Mental Hospital and also distributed the Blankets to the deprived communities in Mogadishu.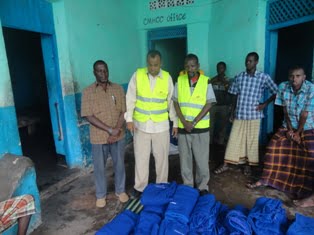 2015
Restoration of Merka Hospital Somalia
International Relief Foundation intervened and rehabilitated the majority sections of the Hospital. In June 2015, major restoration of Marka general hospital was completed.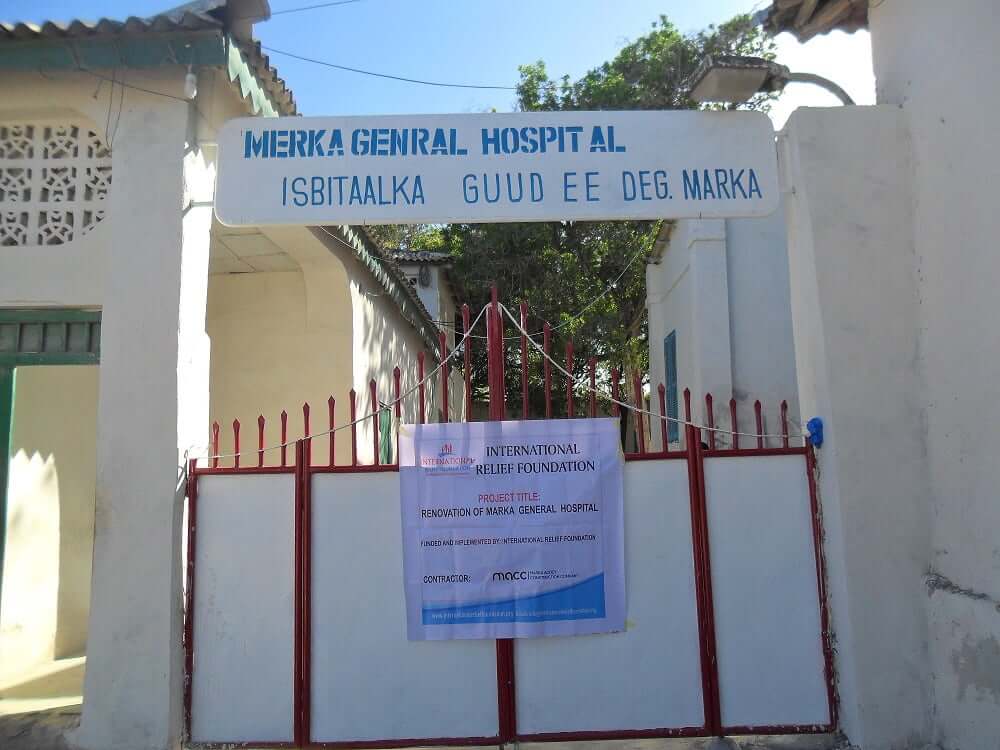 2015
Emergency Nutrition Packets in Somalia
International Relief Foundation is reaching the hardest hit towns and providing starving children with supply of nutritional packets. Filled with a peanut-butter like paste, each packet gives a malnourished child the nutrition and vitamins they need to survive.
2016
Restoration of Brava Hospital Somalia
International Relief Foundation intervened and rehabilitated the majority sections of the Hospital. In June 2015, major restoration of Marka general hospital was completed.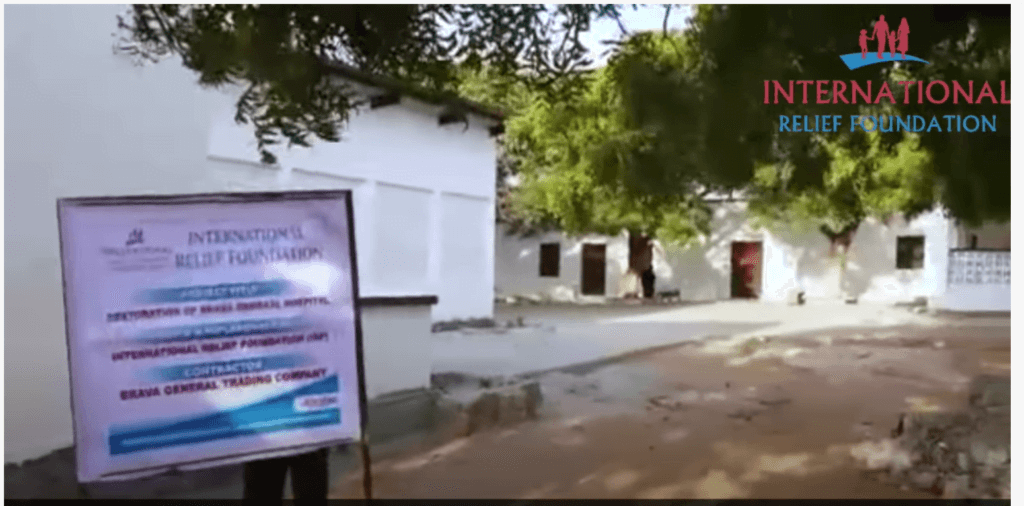 2016
International Relief Foundation has initiated and donated in 2016, Sewing Machine and other Sewing materials to Banadir Mother and Orphans Organisation. Each woman was equipped with a free sewing machine so she could earn a regular income.