International Relief Foundation Timeline
2011
A new charity is born!
International Relief Foundation was born in London. We headed out to Somalia with emergency aid and launched our first education project for the most disadvantaged communities and orphanage.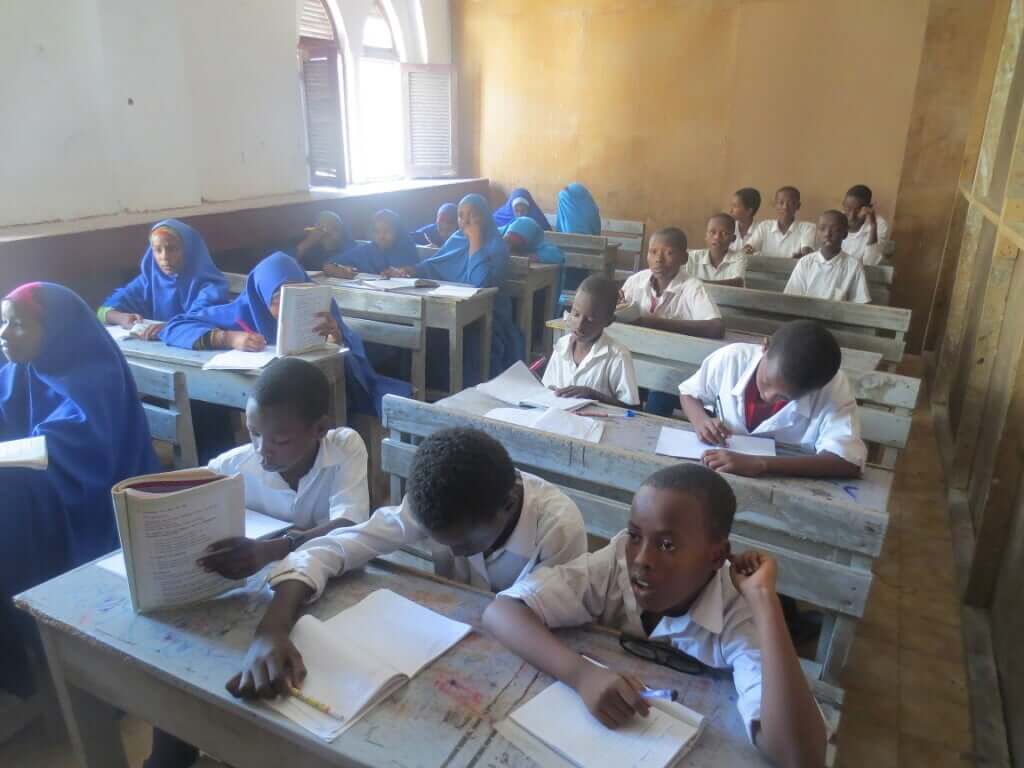 2012
Responding to Emergencies
Years of civil war, drought, famine, and regional conflict in Somalia caused a humanitarian catastrophe as tens of thousands of civilians were driven from their homes to the countryside, leaving them vulnerable and dangerous. We immediately provided Internally displaced people with urgently needed shelter, food and medical supplies to the worst affected areas. We implemented long-term projects, including school and health clinic, during the Eastern Horn of Africa drought.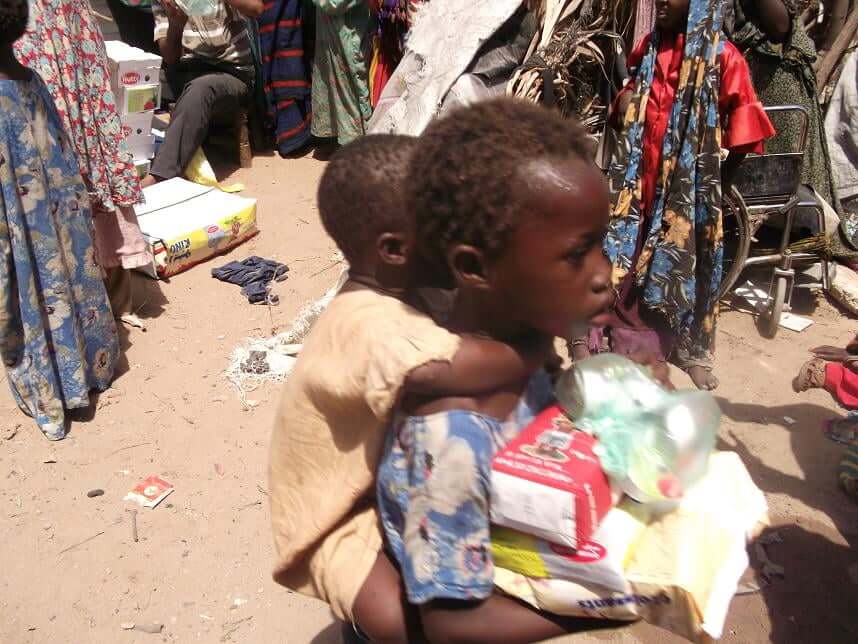 2012
Maternal and Child Health clinic
We established a Maternal and Child Health clinic (MCH), providing mothers and infants with the care they need to survive in Mogadishu.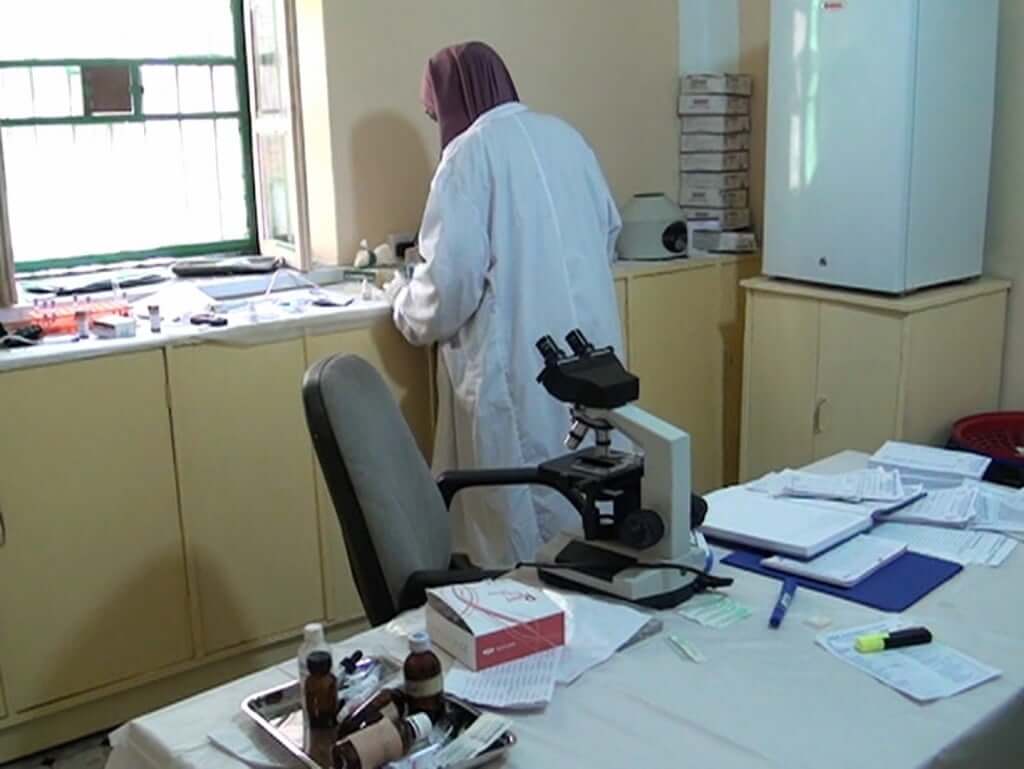 2013
Somalia Droughts
This year another drought-hit Somalia. Years of civil war and conflict left millions of Somali families in need of aid to survive. We respond by distributing shelters, blankets, mosquito nets and food to over 22,400 Internally displaced people affected by drought, conflict, and hunger.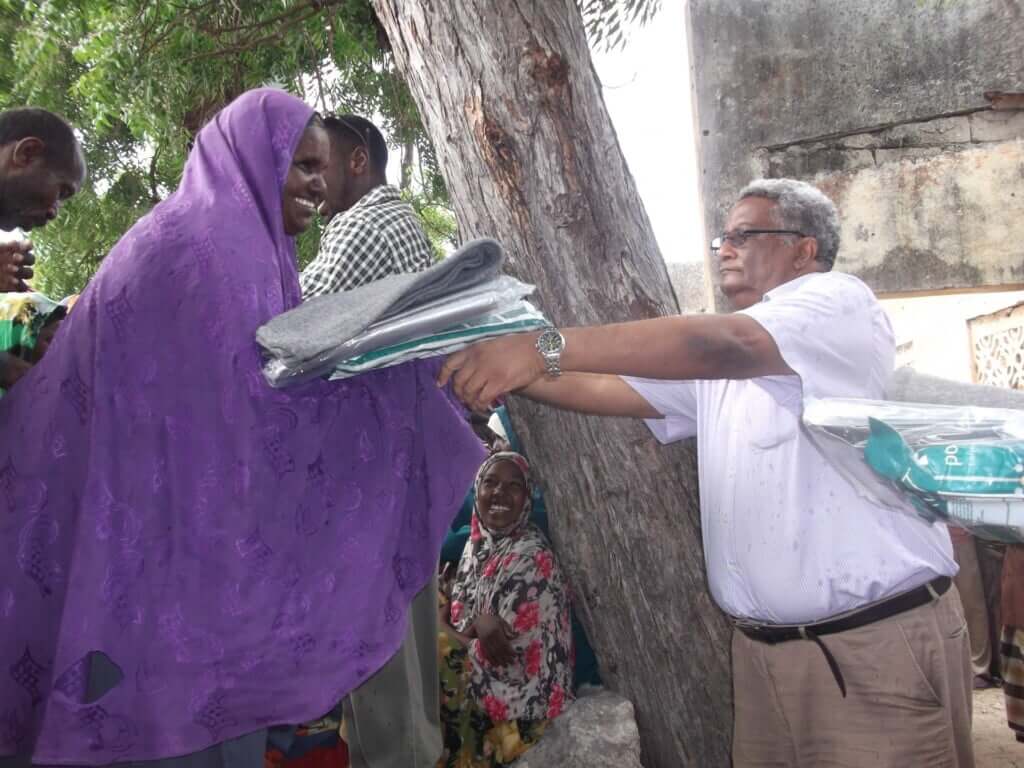 2013
Ramadan Iftar Programme
Ramadan is a particular time of year when Muslims around the world take a step back from their daily routines and focus on community, charity, fasting and prayer. We distributed food packs for Iftar to more than 3000 people, the most disadvantage families in Mogadishu and Brava Somalia.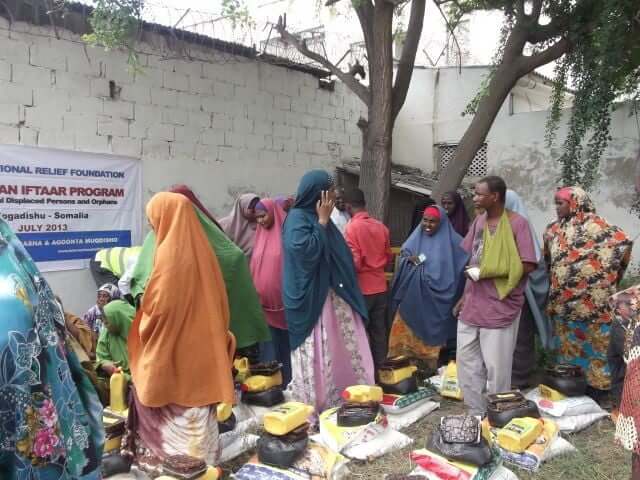 2014
Emergency Relief in Somalia
IRF has delivered 1000 blankets to Baidoa Mental Hospital and also distributed the Blankets to the deprived communities in Mogadishu.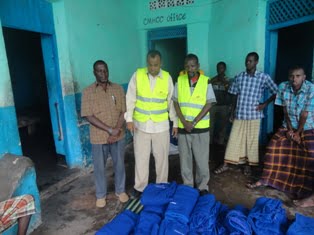 2015
Restoration of Merka Hospital Somalia
International Relief Foundation intervened and rehabilitated the majority sections of the Hospital. In June 2015, major restoration of Marka general hospital was completed.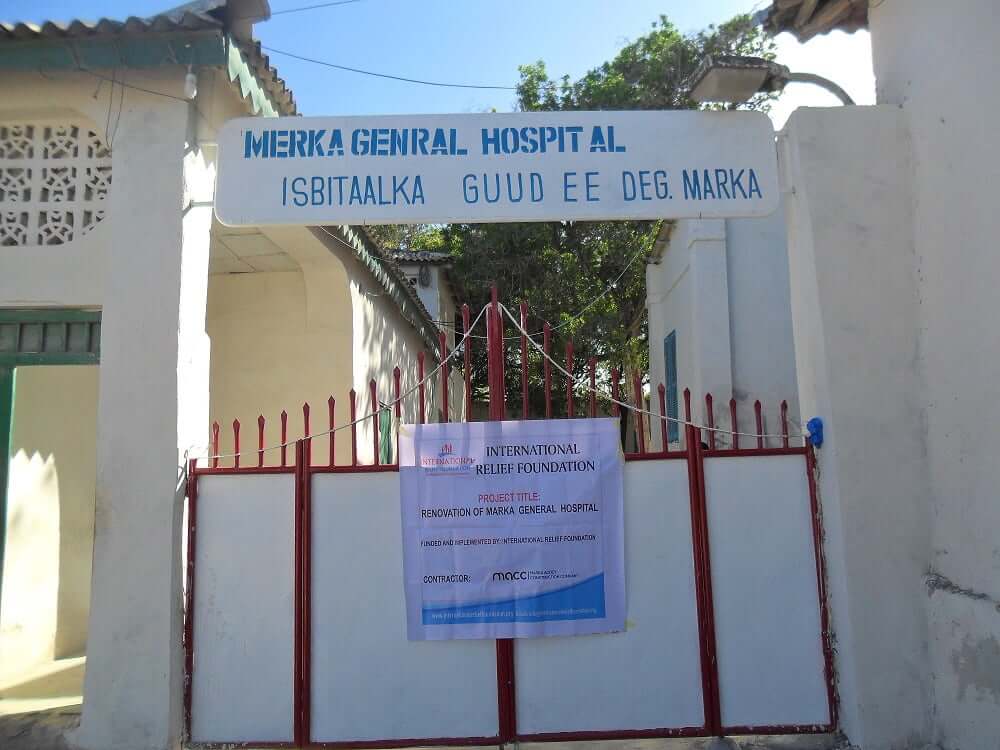 2015
Emergency Nutrition Packets in Somalia
International Relief Foundation is reaching the hardest hit towns and providing starving children with supply of nutritional packets. Filled with a peanut-butter like paste, each packet gives a malnourished child the nutrition and vitamins they need to survive.
2016
Renovation of Brava Hospital
International Relief Foundation intervened and renovated the majority of sections of the Brava Hospital In 2016.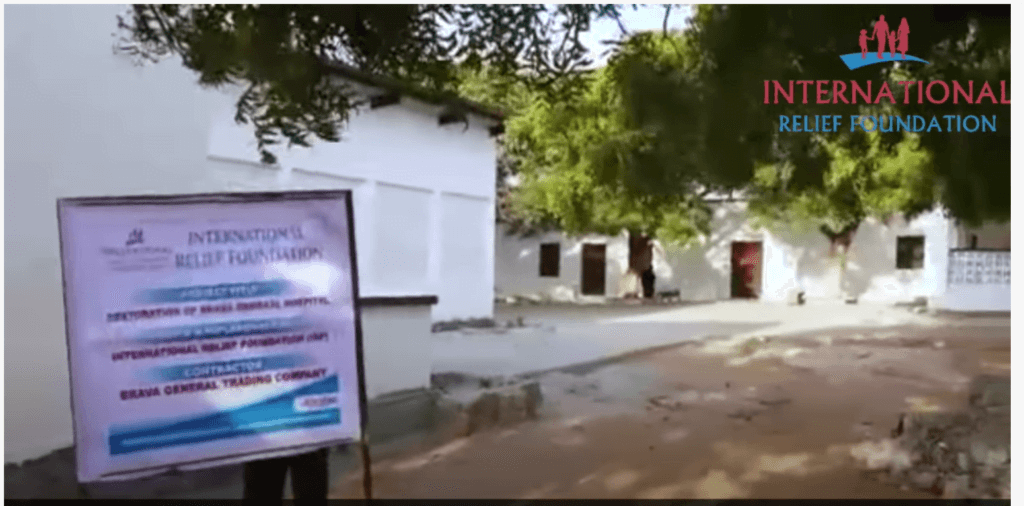 2016
International Relief Foundation has initiated and donated Sewing Machines and other Sewing materials to Banadir Mother and Orphans Organisation.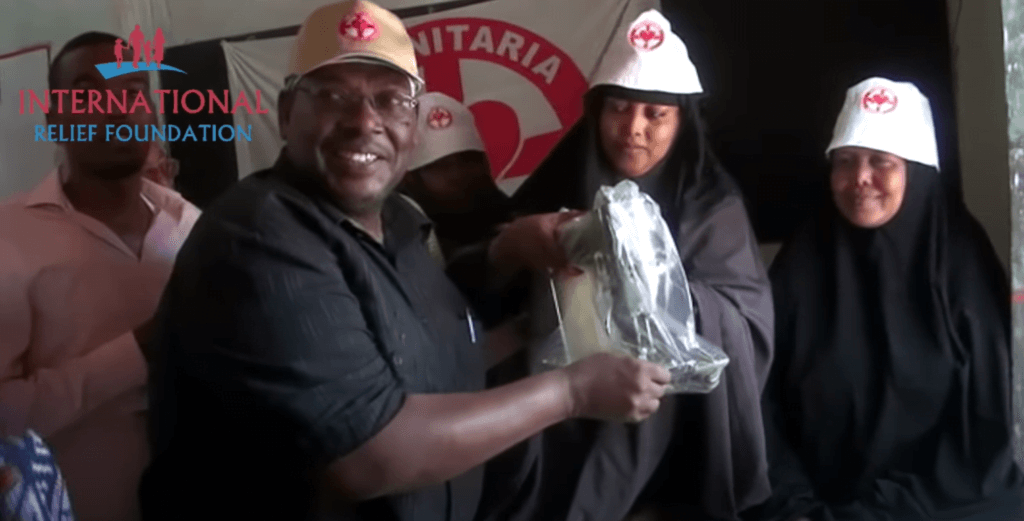 International Relief Foundation (IRF) is a Diaspora led non-profit organisation established in 2011 and designed to benefit the marginalised and most vulnerable people in the UK and abroad. Providing relief and assistance to people in need in any part of the world who are the victims of war, catastrophe, and the cycle of poverty.
IRF contributes to alleviating poverty and bringing to an end the suffering of the world's most disadvantaged population. We empower people in poverty to live with dignity, self-reliance and hope.
We help the disadvantaged, and the most vulnerable people access essential services, including education, healthcare, livelihood and WASH.
From this grassroots movement and since we started these efforts, we have helped thousands of the world's poorest and most vulnerable people. We have been able to expand our work globally by working closely with our partners and offices on the ground. We were able to distribute aid in an effective, efficient, transparent, wholly accountable manner and make a lasting difference to the communities we work with.
Over the years, we have built up a network of international offices and local experts and have a comprehensive wealth of skills and experience supporting those most in need.
We have a presence been operating in Somalia since 2011. Many populations in the region remain in need of humanitarian assistance, and we have become a beacon organisation among many Somalis, many of whom feel that the Somali authorities and international community have widely forgotten them. 
In just a short time, we have had a significant impact. To date, IRF Somalia has reached many people affected by drought, famine and armed conflict. Areas of intervention include IDPs camps in Mogadishu, Afgoye and the rest of the Southern regions and closed villages and the towns of Baidoa, Bakool, Berdaalle, Brava, Marka and rural villages along Shabelle River.
As a result, IRF has acquired extensive experience across Somalia and garnered widespread respect. It has been acknowledged, recognised and praised by the Somali federal government and the South West State of Somalia and other INGOs and donors such as Caritas Somalia, Caritas Italiana, The Order of Malta, Perigeio, Intraide Internationale, Scouts de France and Umanitaria Padana.