International Relief Foundation (IRF) jointly with Caritas Somalia donated food & non-foodstuff for 1050 households' flood-affected families in Towhiid IDP camp in Baidoa Somalia's Bay region.
The items consisting of rice, flour, sugar, cooking oil, mosquitos nets, blankets and tarpaulins were delivered to the displaced flood and drought victim in Baidoa South Western State of Somalia.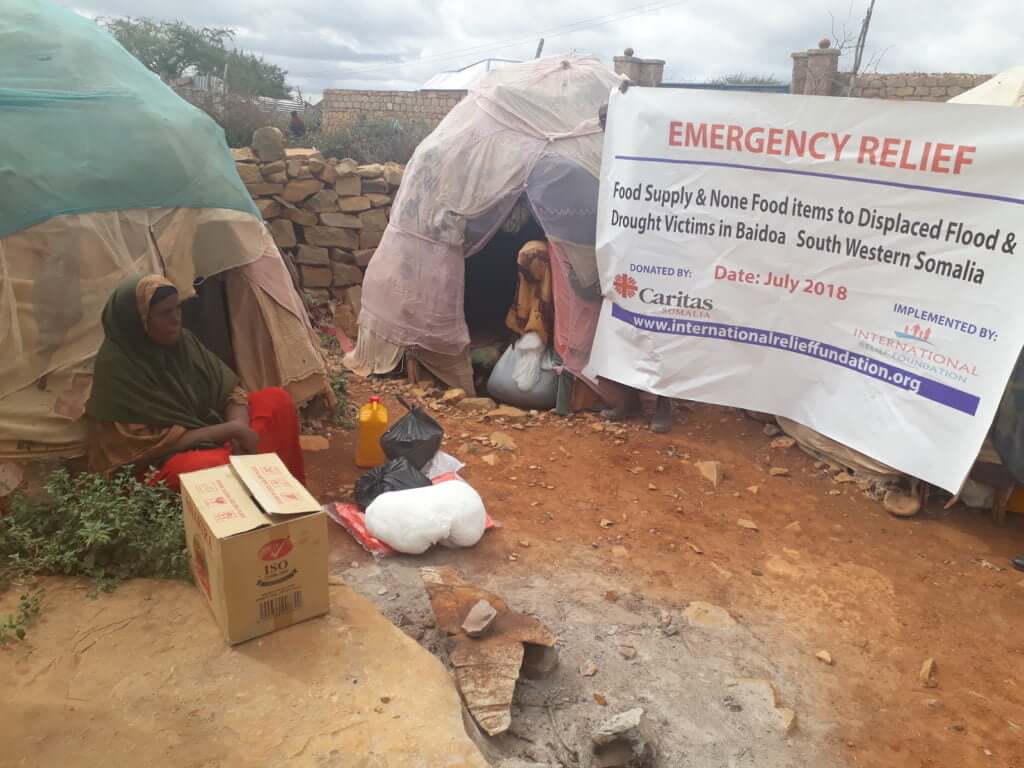 According to the UN Office for the Coordination of Humanitarian Assistance, the flooding has affected more than 750,000 people with more than 229,000 displaced. Communities most affected by the flooding stay along the Shabelle and Jubba rivers.
The flooding, caused by the unusually heavy rains, has also led to fatalities and damage to infrastructure.
A majority of the flood victims in Bay and Lower Shabelle regions are extremely vulnerable and currently classified as being under Humanitarian Emergency and or Acute Food and Livelihood Crisis.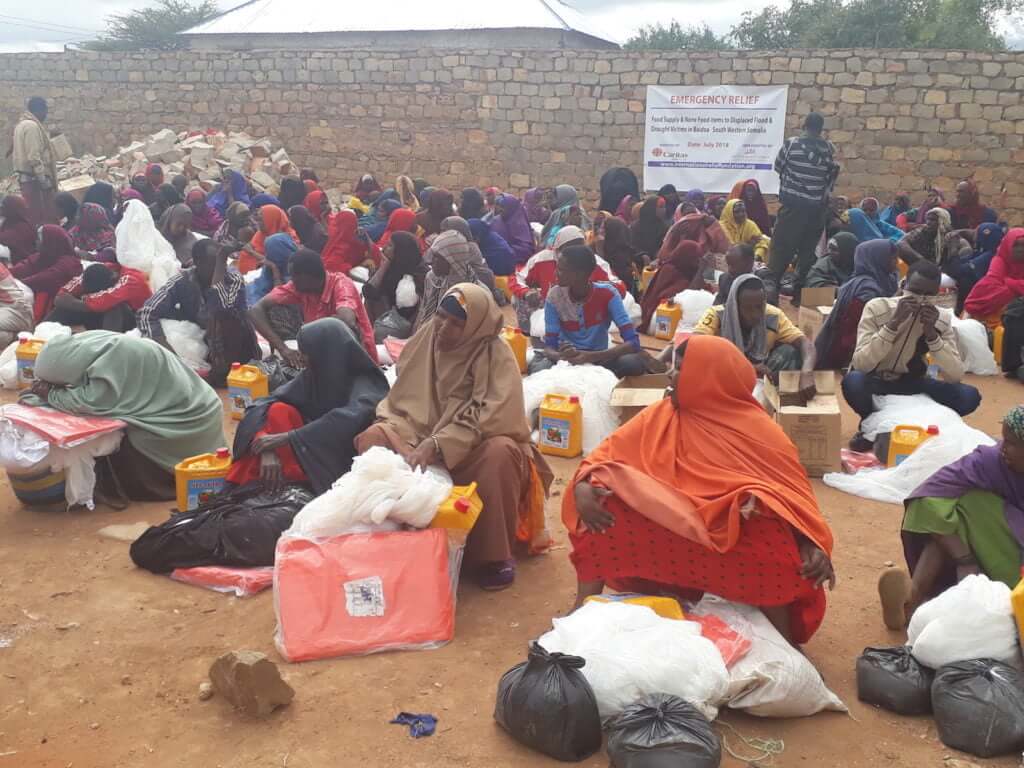 The target groups of this intervention are the most vulnerable floods hit communities. These include mostly women, children, elders and minorities.