Somalia has experienced below-average rainfall for five consecutive rainy seasons. As a result, 7.1 million Somalis face food insecurity across the country. Reports by various humanitarian agencies indicate that many seasonal water sources have dried up and that a severe drought is imminently expected to affect more people.
The recurring droughts have particularly affected rural communities that have lost their livestock due to a lack of pasture and water. So far, most children under five, pregnant and lactating women, and the elderly are among the most affected groups suffering from severe acute malnutrition.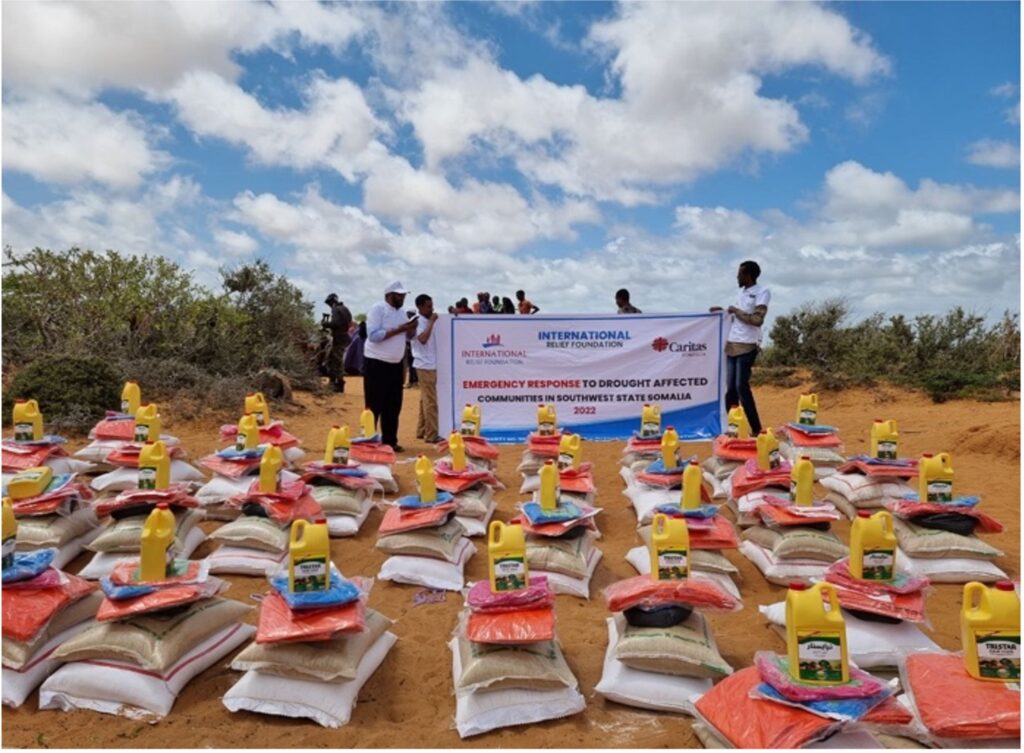 International Relief Foundation (IRF), in partnership with Caritas Somalia, provided a one-month unconditional food and non-food intervention to 450 families in the Barawa district of Lower Shabelle Region Somalia to respond to this situation. We also provided medical assistance to 50 severely malnourished children under five years and 15 lactating mothers in the target IDPs settlement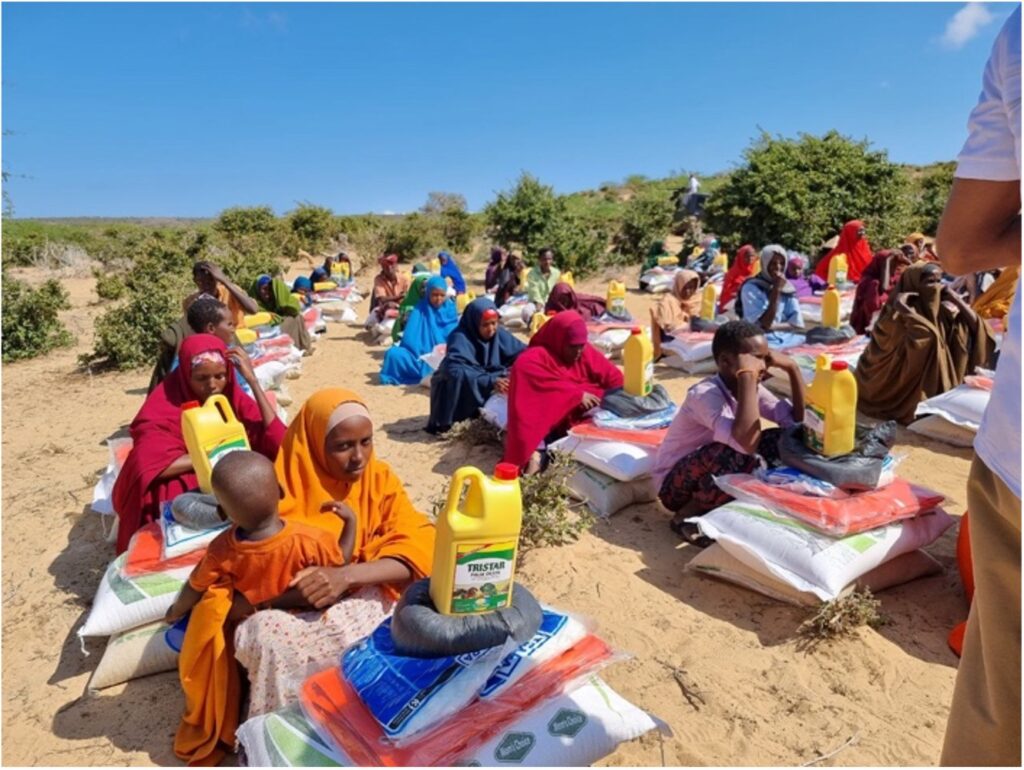 The project focused on the most vulnerable areas, particularly IDP sites and remote rural areas. The vulnerability criteria prioritized persons with disabilities, female-headed families, the elderly, malnourished, minority clan groups, newly displaced families, and those with poor housing conditions ensuring immediate relief at the time of the experienced shock.
This was done in the period of November 2022, allowing beneficiaries to meet their basic needs after being affected by the worst drought ever experienced in the region.