Severe drought is devastating communities in Somalia dependent on livestock and agriculture, leading to increasing concerns of massive hunger across the country.
Drought and conflict have left 6.2 million people on the brink of starvation and in urgent need of food, water and medical treatment.  People are already dying in Somalia. Women, children and older people are suffering the most; more than 200,000 children under five are severely malnourished. Without immediate treatment, they are at risk of starving to death.
Helping communities in need is a top priority for the IRF, which so far this year has assisted  60,000 people. To help communities access whatever water is available, the IRF so successfully provided water trucking  and medicines for AWD/cholera and WASH in the Bay region Southern Somalia.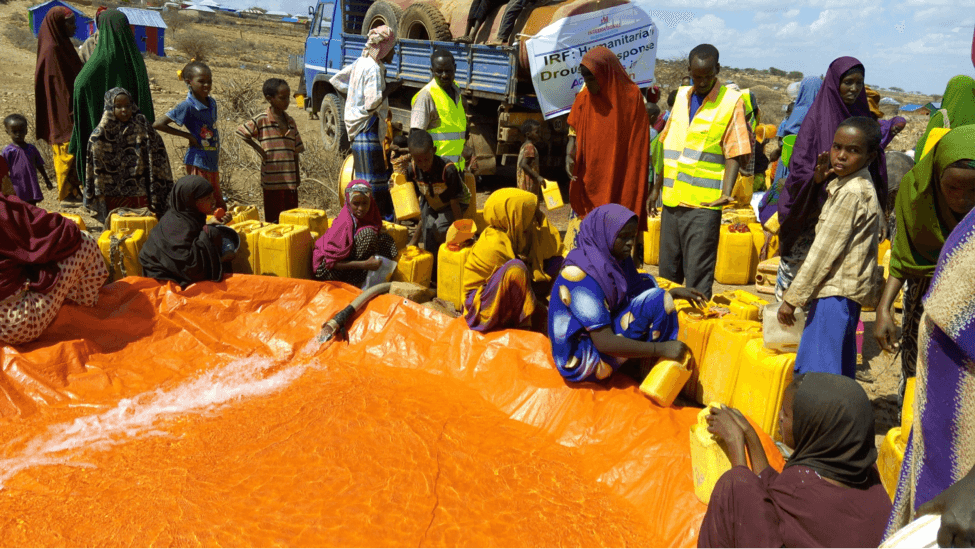 Since the agency was established in 2011, we have responded to countless more emergencies, as well as establishing long term projects such as schools, healthcare clinics and livelihood programmes.
We also rebuild, renovate and equipped hospitals in Brava and Merka in Lower Shabelle region of Somalia.